The article has been automatically translated into English by Google Translate from Russian and has not been edited.
What are the wives of the Russian oligarchs bragging about in their Instagram
The wives of oligarchs love to be in the center of attention, and ordinary people often want to take a glimpse at how women live, who have everything that the majority can only dream of. Are we curious?
Elena Perminova (wife of Alexander Lebedev)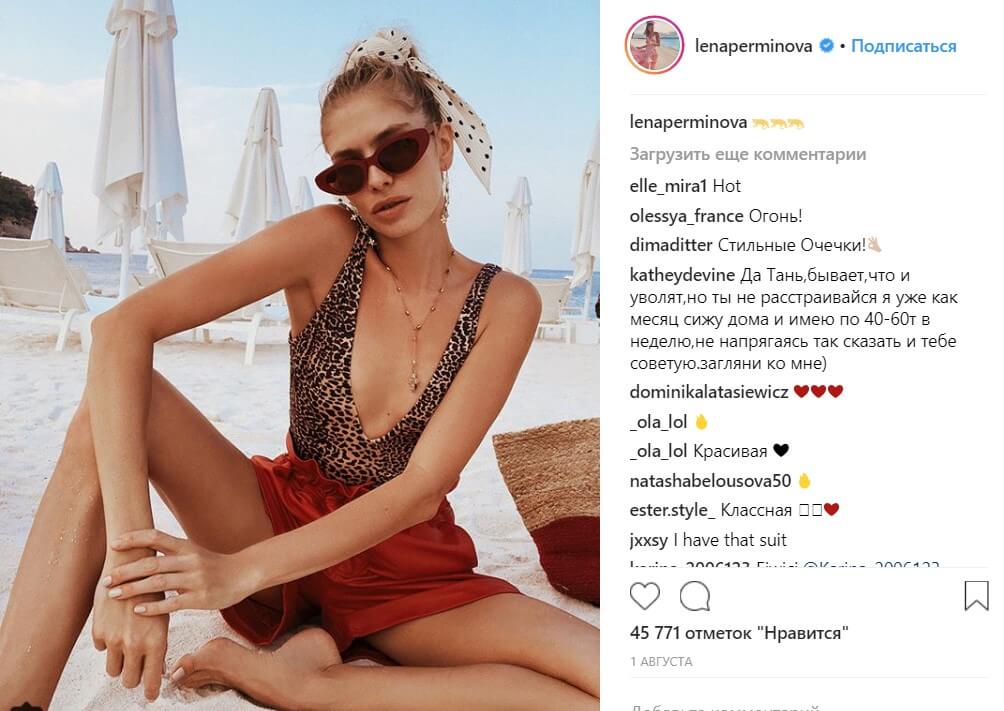 The wife of Alexander Lebedev, Chairman of the Board of Directors of CJSC National Reserve Corporation, Elena, has long been in the caste of world celebrities: if she is removed for gloss, she only considers cover-story, if she gives an interview, she's exclusively about her collaboration with famous brands and charity writes Rambler.
In between fashion weeks, workouts in the gym and relaxing at fashionable resorts, Elena does not forget to remind subscribers of her friends and colleagues, Bella Hadid, Rihanna and Yana Rudkovskaya. In addition, in Instagram models you can find countless luxurious dresses from leading designers and, of course, even more touching photos with children - that's her main wealth.
Kristina Romanova (civil wife of Vladislav Doronin)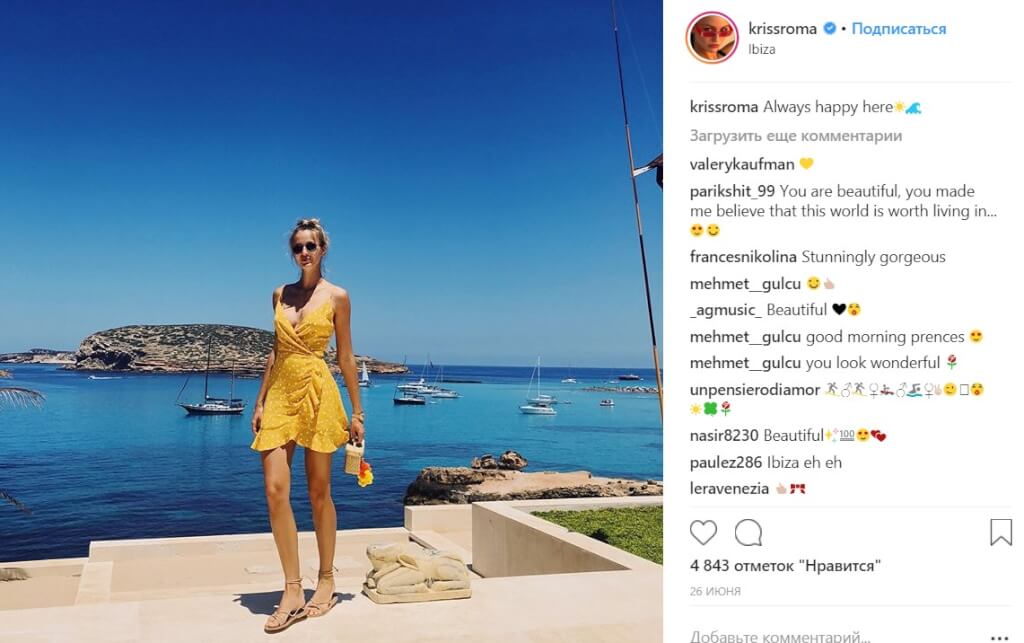 At one time, a real hunt was conducted on the Russian businessman, co-owner of the Capital Group company Vladislav Doronin, and the trophy went to the black panther Naomi Campbell. The novel lasted five long years (which is a kind of record for Naomi) and ended just as quickly as it began. Therefore, when journalists found out that a model from Volgograd became the new choice of the billionaire, they considered that Vladislav greatly lowered the bar.
But no: looking at Christina Romanova's Instagram, we can safely say that she is inferior to the beauty of Naomi, except in terms of age and level of prestige in the fashion world. Otherwise, everything is like at all. By the way, the new sweetheart Doronina boasts with all the same "simple" women's joys: yachts, photos from the red tracks, dresses from cool designers, pictures from the rest and shots from the shows of Fashion Week, in which she actively participates.
Ilona Kotelyuh (civil wife of Nikolai Sarkisov)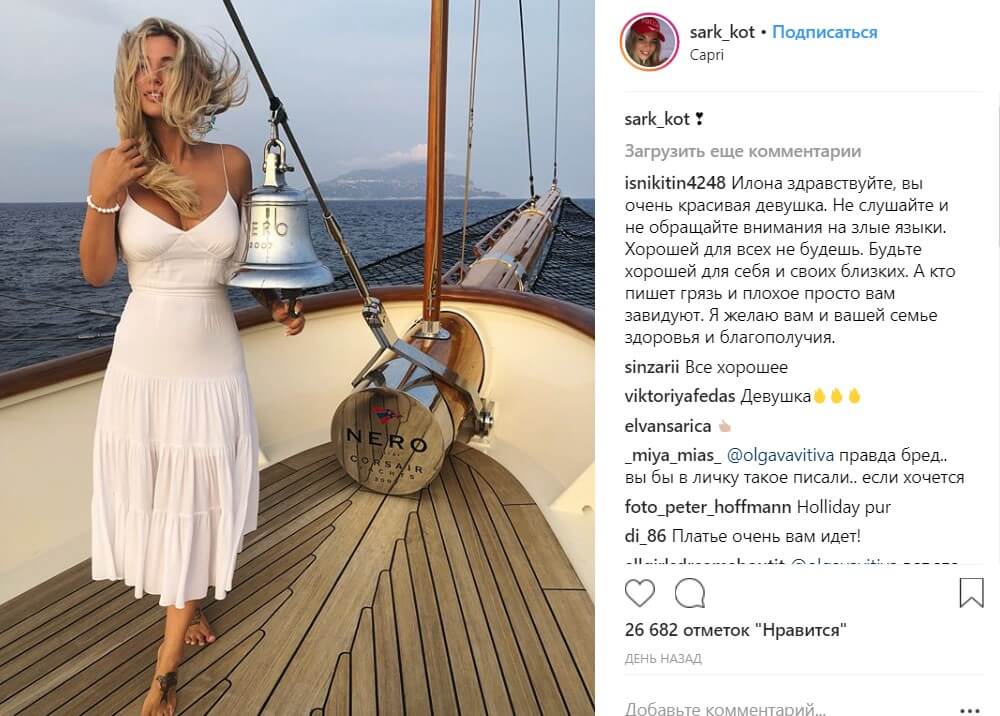 The common-law wife of one of the main owners and member of the board of directors of RESO-Guarantees, Nikolai Sarkisov, like our other heroines, is not shy about wealth: somewhere a new fur coat is not averse to "light up", it can show a crazy bag somewhere. Nevertheless, the social networks of the spectacular blonde Ilona Kotelyuh filled the cute frames with the child.
Yes, there are significantly more photos with a young son than with fur coats, palaces and diamonds. We were surprised too. It's nice that Ilona makes a choice not in favor of material values.
Irina Viner-Usmanova (wife of Alisher Usmanov)
For many years now, the wife of USM Holdings founder Alisher Usmanova, Irina Aleksandrovna Wiener-Usmanova, has raised Olympic champions in rhythmic gymnastics. The renowned Russian coach literally lives with the success of his players.
Therefore, it is not surprising that in the Instagram account of her International Academy of Sports, she does not demonstrate the attributes of a luxurious life, preferring to share only photos from performances of her favorite athletes. Here it is, the true dedication of the profession.
Katharina Konks (Dmitry Konov's wife)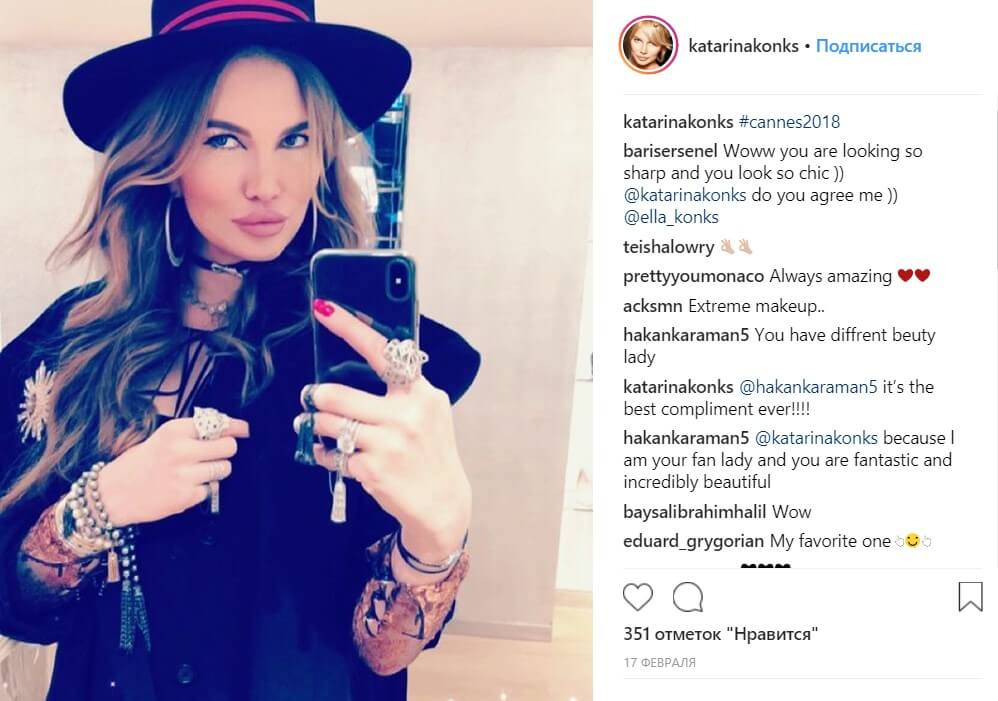 The wife of the Chairman of the Board of Sibur, Dmitry Konov, Katharina is a real social lioness. Here you have a complete set: small dogs for any dress for every taste, furs, world resorts, dresses with a decent Moscow apartment, as well as huge bouquets and fotochki from the gym. Judging by the social networks, Katharine's husband spoils him. And we just envy!